Tradition and innovation: continuity between past, present and future
Since 1972, Vibar Nord has been working in contract manufacture of food products and dietary supplements in the form of granulated instant soluble powders.
The company is structured and flexible, capable of proposing innovative and versatile solutions to assist clients in all stages leading to the creation of the product: selection of raw materials, formula development, packaging design, production and packing.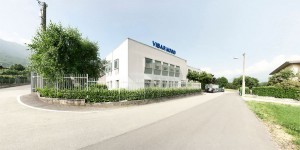 This historic factory of Colico, in the province of Lecco, stands on a covered area of ​​10,000 m2 and over the years has acquired significant expertise in the fluid bed granulation process used to mix, agglomerate and dry powder components and partly liquid elements, thereby obtaining a product of homogeneous composition, free-flowing and soluble, that lends itself to many applications.
Alongside the most advanced agglomeration technology, Vibar Nord has included wet granulation and dry blending, with which it is possible to further diversify the products offered and expand the opportunities for utilization.
The orientation towards maximum customer satisfaction and the need to provide full-service products have given impetus, from the outset of production, to the implementation and continuous improvement of the packaging department designed to combine high standards of quality, productivity and flexibility.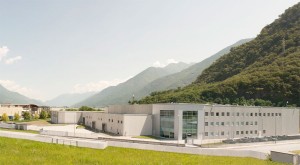 The new production plant in Gera Lario, in the province of Como, has been operating since 2009 and its 6,000 m2 is now also home to the new Quality Control and Research and Development laboratories: built to ensure the future continuity of excellence in production, it is now one of the most advanced industrial realities in this sector.
This first Italian company to apply the fluid bed granulation process on an industrial scale in the dietary and food sector, now proposes itself a practical and reliable partner for designing and implementing tailor-made products with high added value.